The recent news of the COVID-19 virus is making many of our clients and staff ask if we are prepared. It may not be a matter of IF more local people will be infected, but WHEN.
Preparing for COVID-19 and the Flu
Since we are in many homes and businesses cleaning we need to protect our staff, and you. This has always been our priority! We need your help in doing this to make sure our staff is protected so we don't spread any virus.
Please let us know if any of the following apply to you, anyone in your home or office:
If you have traveled to any of the affected countries within the last 3 weeks: China, S.Korea, Italy, Iran, Japan, Germany, France or Spain.
If you have interacted with anyone that is infected by the COVID-19 virus.
If you or anyone in your home or office have had any of the symptoms associated with the COVID-19 virus or the flu.

These symptoms include: fever, cough, body aches, fatigue, vomiting, diarrhea, or trouble breathing.

If any of the above apply to to you we will not be able to enter your home or business for at least 2 weeks. If someone is infected by COVID-19 we will not be able to enter for at least 3 weeks after symptoms end.
Our Cleaning Products and Supplies:
We don't have to change anything in this department since we have always been worried about spreading bacteria and germs and have always used the most effective products. Here is what we do that protects our staff and you:
We clean every cloth, mop head and sponge with hot water and bleach after every use (using a commercial washing machine for a full cycle).
If someone is sick in a home with the flu or stomach bug we ask the client to cancel. If we notice someone is sick with the flu our staff is told to leave a home.
If our staff is sick with flu or stomach bug symptoms they are told to stay home. We understand this may result in cancels or reschedules, however the safety of our staff and clients are our priority.
We use the same cleaning products most local hospitals and doctor offices use. We have been using this product for years and it kills many viruses like the flu, herpes, and HIV. It also kills Salmonella, E-coli, etc. This product is safe and effective on all surfaces with the correct dilution. The product is also earth friendly and we refill bottles to minimize waste!
Click this  link if you'd like to read more about our product.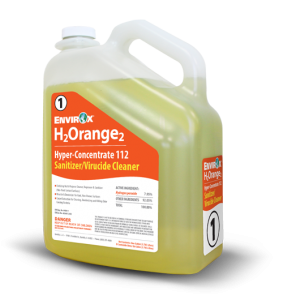 CDC Guidelines in Preparing for COVID-19; How you can protect yourself and others:
Avoid touching your eyes, nose, and mouth with unwashed hands.
Avoid close contact with people who are sick.
Stay home when you are sick.
Cover your cough or sneeze with a tissue, then throw the tissue in the trash.
Clean and disinfect frequently touched objects and surfaces.
Wash your hands with soap and water for at least 20 seconds. Especially after going to the bathroom; before eating; and after blowing your nose, coughing, or sneezing.
Use an alcohol-based sanitizer that contains at least 60% alcohol if soap and water are not available.
Please contact us with any questions.